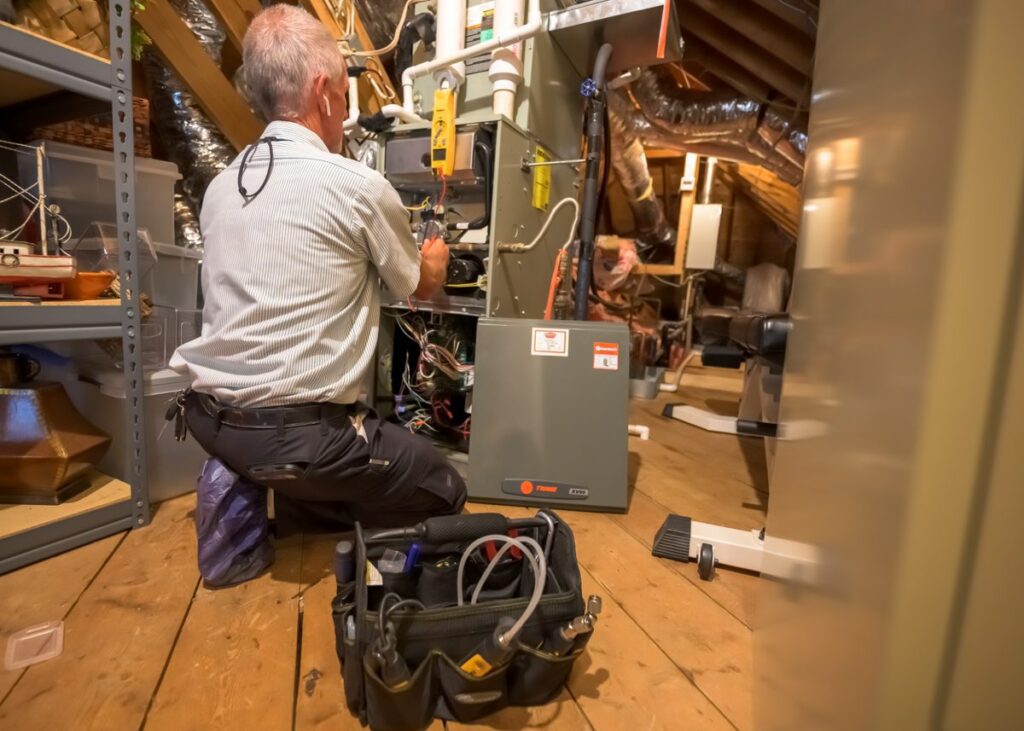 We Got Your Back When You Need Memphis Heating Repair
When it comes to Memphis heating repair count on our experienced team at Mister Greenway. Your home's heating system is made of hundreds of individual parts. If just one of these parts wears out, breaks, or gets damaged, your comfort and safety will be impacted. No matter how old your heating system is, its make or model, or who installed it, we're ready to fix it. Our same-day heating repair services get your heating system running smoothly once again. We got your back when you need Furnace & Heating Repair—no matter who put it in or how long ago. And while other companies might be able to boast about same-day service, when you Call Mister Greeeeenway, we'll scramble a trained tech on their way in under 30 minutes to get your heating system up and going again.
How do you know you need furnace & heating system need service?
Your home lacks acceptable comfort
You've lost heat in one or more room
You smell a funny/gas odor
Your pilot light is out
Your furnace is squealing

Your furnace constantly runs or switches on/off rapidly

You have a coal burner that was switched to oil or gas fuel

You are experiencing high utility bills

Your furnace is over ten years old
There No Need To Sweat Furnace & Heating Repairs
Nothing beats coming through for people. Nothing. Especially when your Heating System breaks down or loses heating capacity. That's time to call Mister Greeeeeenway. Anytime. Any day. You don't schedule heating system trouble. You want relief. We get that. That's why we always have a tech on standby to diagnose your system and get it heating again.
Signs You Need a Heating Repair
 Memphis has long, hot and humid summers, so chances are you haven't used your heating system since the springtime. Many homeowners are shocked to learn that most heating system damage occurs when the equipment isn't in use. Corrosion, condensation, and other issues damage the wiring, sensors, valves, belts, and other key heating system components. If you notice any of the following signs, you need a prompt heating repair:
Loud or unusual sounds

Strong odors

No heat

Poor temperature control

Short cycling

Endless cycling

No response from the thermostat
Benefits of Scheduling a Memphis Heating Repair
 Our dedicated technicians fix all types of heating system issues. We repair furnaces, heat pumps, thermostats, and other heating equipment. Most heating system problems are minor, and our technicians quickly fix them so that you can enjoy a comfortable home. 
 Repairing your Memphis heating system saves money compared to the cost of a new system. We have a full selection of replacement parts, and we come to your home with everything needed to fix most furnace and heat pump issues.
 We arrive on time when you call us with a heating system problem and run a full system diagnostic test. We identify the problem and explain it to you. We'll also show you the broken or worn part that caused the problem. Our technicians provide you with a repair plan and a detailed written estimate. If you agree, we'll get started right away with your heating repair.
Why Choose Mister Greenway for Heating System Repairs?
 We fix all makes and models of heating systems. No matter how old your heating system is, we'll perform an efficient and effective repair to get it working smoothly. Our team is committed to your satisfaction, and we offer a 100% guarantee on all Memphis heat pump and furnace repairs. You'll benefit from our:
On-time technicians

Honest system assessments

Competitive and upfront pricing

Rapid diagnosis of the issue

Parts and labor guarantee

Same-day service, including weekends and holidays

Easy scheduling
 If your heat pump or furnace malfunctions, it's time to call Mister Greenway. We prioritize your safety and well-being. Our technicians aim to arrive at your home within 30 minutes of your request for repairs. You won't have to wait long for your heating system to be fixed. For more information about our reliable heating system repairs, contact us at Mister Greenway today.
Let's Get Your Heating Repair Scheduled Now