We'll scramble help your way in 30 minutes or less
Memphis Plumbing, Heating, and AC Repair Services
Press play to see our most recent ad. Or click the button below to schedule a Mister Greenway technician.
Cowboy Wisdom says, "A body can pretend to care, but a body can't pretend to be there."
We take that to heart. Any company can say they care about their customers, but if they really care, they'll come when you need them, not when they can fit you in on their schedule. 
So the main reason to choose Mister Greenway is because we'll scramble help on the way to you in under 30 minutes. 'Cause, no one wants to wait in the heat or the cold or without working water.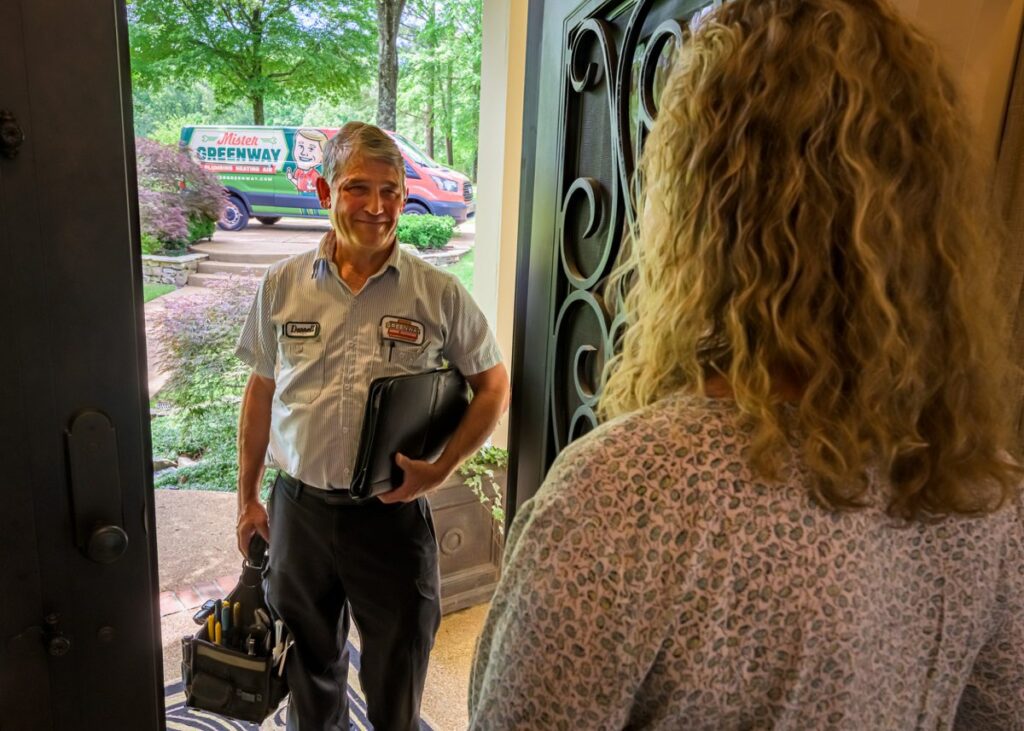 Bobby saved my life! Yesterday evening I got out of the hospital and came home to a hot house. I have asthma, so spent the night in a room that has a window air conditioner. He was able to get the big unit going, but will have to come back and figure out how to make the wiring more permanent. I liked his attitude and how he kept me posted
Excellent service! I cannot begin to tell you how appreciative I am of the outstanding (heroic) service I received from the Greenway Team on one of the most frigid days of the year.
We had some toilet problems and also plumbing in the rest of the house, nothing drained!!! Dean, had a crew out here asap and made sure this problem was taken care of. They were so professional and courteous. They were also so very friendly. They will be the only company we use in the future.
Whit Greenway started Greenway Home Services about 30 years back. He treated his people right, ran a tight ship, and ensured customers knew they could always count on Greenway.
So the Greenway reputation grew, and the company prospered — as did Whit's family, including Whitney Greenway, who loved helping Dad more than anything. 
Whitney started out by handing Dad tools when he went on jobs, started working in the business by nine, and dispatched techs to jobs by eleven.
And that's when Mister Greenway was born. See, Whitney couldn't say "Dad" at work, so she called him Mister Greenway, and it stuck. 
Whitney always wanted to take over the business and run it just like her Dad. That means treating her people like gold, running a tight ship, and ensuring that customers can always count on Greenway.
And in 2007, that dream became a reality when Whitney took over operations in Nashville. By 2009 she had her professional licenses for Plumbing, HVAC, and Electrical. 
And that's the story Mister Greenway, and why you can still count on us to have your back and fix your home emergency whenever you call.