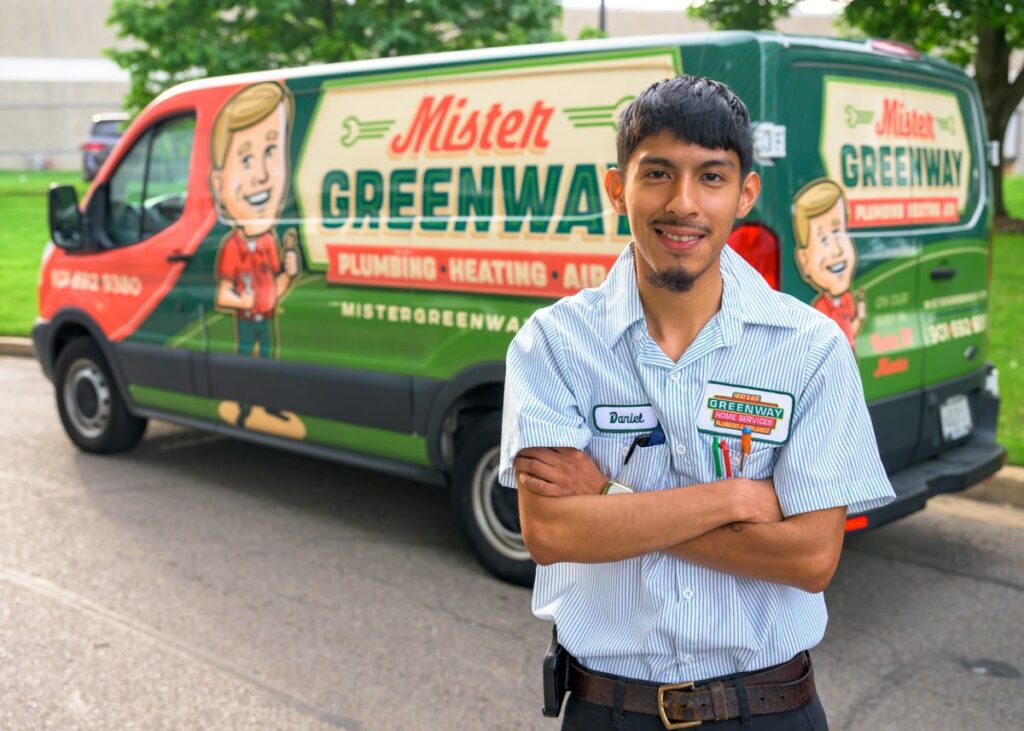 Cowboy Wisdom says, "A body can pretend to care, but a body can't pretend to be there."
We take that to heart. Any company can say they care about their customers, but if they really care, they'll come when you need them, not when they can fit you in on their schedule.
So the main reason to choose Mister Greenway is because we'll scramble help on the way to you in under 30 minutes. 'Cause, no one wants to wait in the heat or the cold or without working water.
But fast help is only the first reason to call. We also offer:
Trained, screened, cheerful, and uniformed techs and plumbers
Guaranteed (as well as bonded and insured) work
24-7 Service
"The Buck Stops Here" attitude runs from the owners down to every employee in the company
Commitment to fix the problem right, right then and there