*Main Drains only. Must have accessible outside cleanout.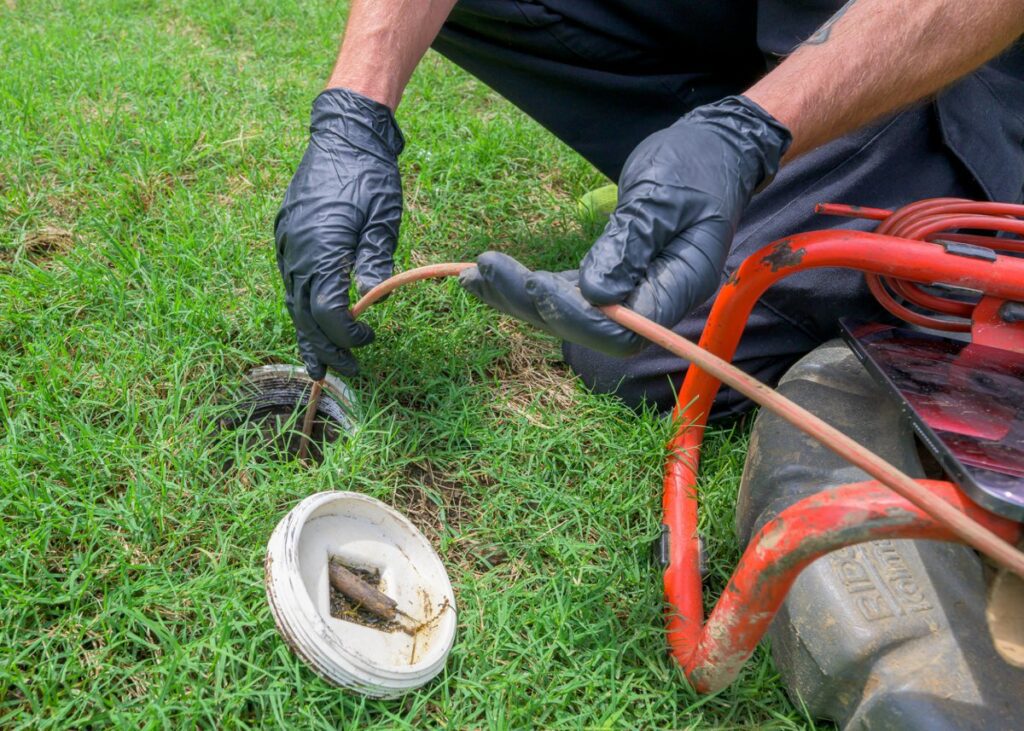 Clogs Don't Stand A Chance Against Mister Greenway Drain Cleaning
Got a slow drain getting slower? Or a clogged drain that keeps coming back or won't go away? Mister Greenway's plumbers will bring pro-grade equipment and know-how to clear that drain and keep your pipes flowing properly. We'll even send our camera down to give you peace of mind that the job was done right. We are the professionals when it comes to drain cleaning.
Kitchen sinks
Toilets
Bathtubs
Bathroom Sinks
Floor Drains
If it drains, Mister Greenway Plumbing clears it. Best of all, we do it on the first visit.
A slowing drain is a warning signal: there's a clog coming. That's when you need to call Mister Greenway. We'll scramble a plumbing drain specialist in under 30 minutes who comes ready and equipped to get your drain cleared and clean.
Drain Cleaning That Clears The Toughest Clogs
Many everyday clogs come from organic matter or solid waste buildup. When rinsing off plates and pans, food goes down the drain, where it can get caught and accumulate in your kitchen. Cooking grease is even worse. It can cling to your drains, and slows your drains, and eventually cause blockages. These blockages are tough to remove. In the bathroom, this commonly happens with hair. In some cases, items that do not belong in pipes like towels end up down the drain and cause serious problems. Here is a list of common causes of clogged drains:
Common Drain Clog Culprits
Hair
Potato skins
Soap
Dirt
Food Waste
Mineral Buildup
Small Objects
Toilet Paper Buildup
See if you're in need of garbage disposal repair.
Get Quick Clog Relief With Drain Cleaning From Mister Greenway