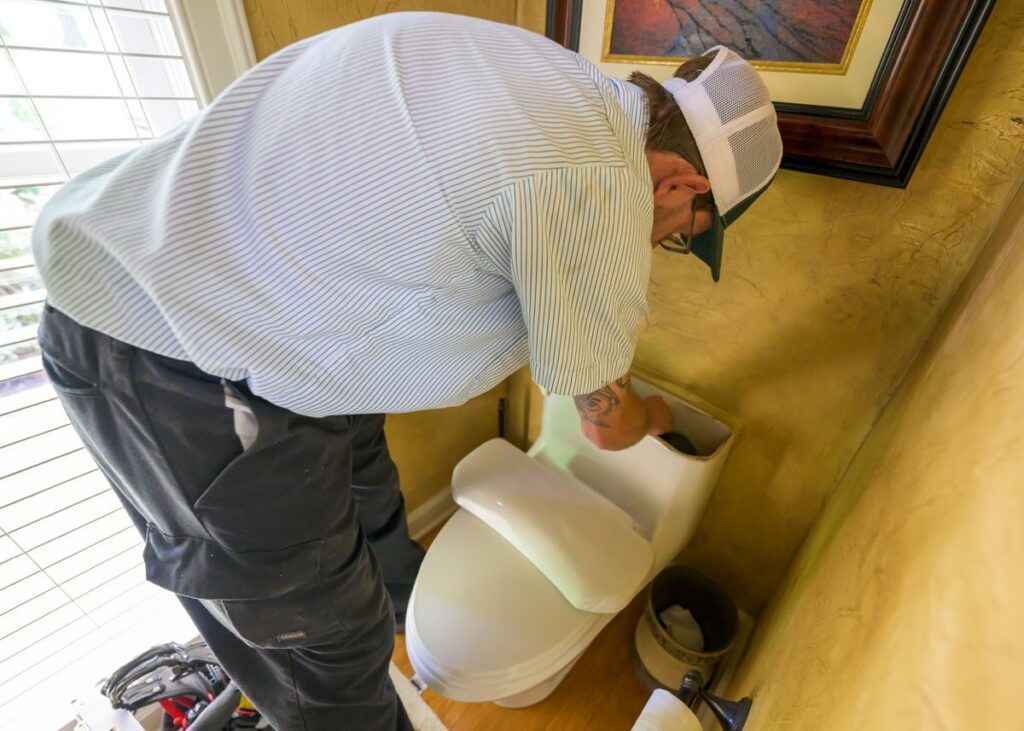 Plumbing Services On The Way In Under 30 Minutes in Memphis
Mister Greenway has your back for Memphis plumbing service & repair. That's why we'll scramble a trained Memphis plumber on their way in under thirty minutes. Every one of our trained and trusted plumbers is committed to arriving on time, ready to get needed plumbing services done right the first time.
Let's face it, most plumbing problems can't wait. So whether it's a clogged drain or a broken water heater, or any of the plumbing problems listed below, Call Mister Greenway for fast, professional service.
What types of plumbing services do our Plumbers in Memphis perform?
Mister Greenway is the plumber Memphis residents trust for the following plumbing repair and installation services:
General Plumbing Services & Repairs
Need a garbage disposal installed, a sink replaced, toilet repaired, or a leaky faucet fixed? Mr. Greenway's your go-to solution. Our plumbing trucks are rolling warehouses, fully stocked to fix your problem right, right then and there.
Water Heaters
When your water heater breaks, you want it fixed now, not later. Laundry waits for no man, least of all the plumber. So call Mister Greenway, and we'll get your plumber on their way in under 30 minutes and your hot water back online pronto.
Drain Clearing, Drain Repair
Got a slow drain getting slower? Or a clogged drain that keeps coming back or won't go away? Mister Greenway's plumbers will bring pro-grade equipment and know-how to clear that drain and keep your pipes flowing properly. We'll even send our camera down to give you peace of mind that the job was done right.
Sewer Repair
First, if you've been told you need sewer repair, please call us for a second opinion. Our camera operators can let you see the situation for yourself, keeping you in control. And if it turns out you need repair, our trusted plumbers will give you all of your options. So insist on the experts you can trust at Mister Greenway.
Sump Pumps
Flooding can be a homeowner's nightmare, causing devastating damage. If your home is in danger of flooding, a sump pump can be the best and most efficient way of protecting your home from disaster. Mister Greenway provides sump pump repair service and installations.
Repiping
With the right technology, most sewer line damage can be fixed without expensive digging. Not only does that save your landscaping, it's a much faster process, allowing Mister Greenway to complete the job in a single day. As the leaders in Memphis sewer line repair, Mister Greenway does what the competition can't. It's just another way for us to have your back whenever you call.