You rely on every part of your plumbing system every day. From washing your hands to washing the laundry and cooking to cleaning, your plumbing fixtures play a critical role in your activities. If you need a new plumbing fixture installation or a fixture replacement, count on us at Mister Greenway. We serve residential and commercial clients in Memphis, TN, and the surrounding areas and provide prompt, thorough, and professional service.
Types of Plumbing Fixture Installation We Offer
We install plumbing fixtures for home in and near Memphis. Some of the most popular brands for our plumbing fixture installation services include
Kohler

American Standard

Moen

Price Pfister
Our skilled plumbers install laundry room, kitchen, and bathroom sinks and faucets. We install showers, bathtubs, basement drains, garbage disposals, ice makers, and water lines for coffee, ice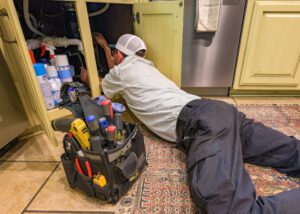 machines, and refrigerators. You can also count on us to install shower heads, toilets, and bidets. On the exterior of your home or business, we install faucets and fixtures. Our plumbers can also install the fixtures for a sprinkler or irrigation system.
Signs You Need a Plumbing Fixture Installation
The most common reason people contact us for a plumbing fixture replacement or installation is a leak. As plumbing fixtures age, they corrode and rust. This leads to leaks. You might hear the dripping or notice a wet area or stain on a wall, ceiling, or floor near the plumbing fixture. You may also notice an increase in your water bill without any obvious reason. An undetected leak could cause significant damage to your property, and it will also run up your water bill. We install eco-conscious plumbing fixtures to help you reduce water use. 
When to Install a New Plumbing Fixture
In addition to replacing malfunctioning or broken plumbing fixtures, we also offer installations for aesthetic reasons. Many of our customers contact us to install new plumbing fixtures when upgrading or remodeling their homes, adding a new bathroom, or expanding their kitchens. Our plumbers install replacement plumbing fixtures for home and business owners who are preparing to sell their properties and want to modernize the look and function of the space.
Reasons to Choose Us for Your Plumbing Installations
We provide upfront pricing for every installation we perform. Each of our plumber sare licensed and certified. We treat your home or business with respect and clean the work area upon finishing the installation project. Our on-time arrival, competitive pricing, and professionalism make us the right choice for all of your kitchen, bathroom, break room, laundry room, or other plumbing installation needs.
 Whether you're remodeling, upgrading, adding a new bathroom or kitchen, or simply replacing an old fixture in disrepair, our team at Mister Greenway is the right choice. We arrive on time, keep you updated about our progress and provide you with honest, upfront pricing. For more information about our plumbing fixture installation services, reach us today.