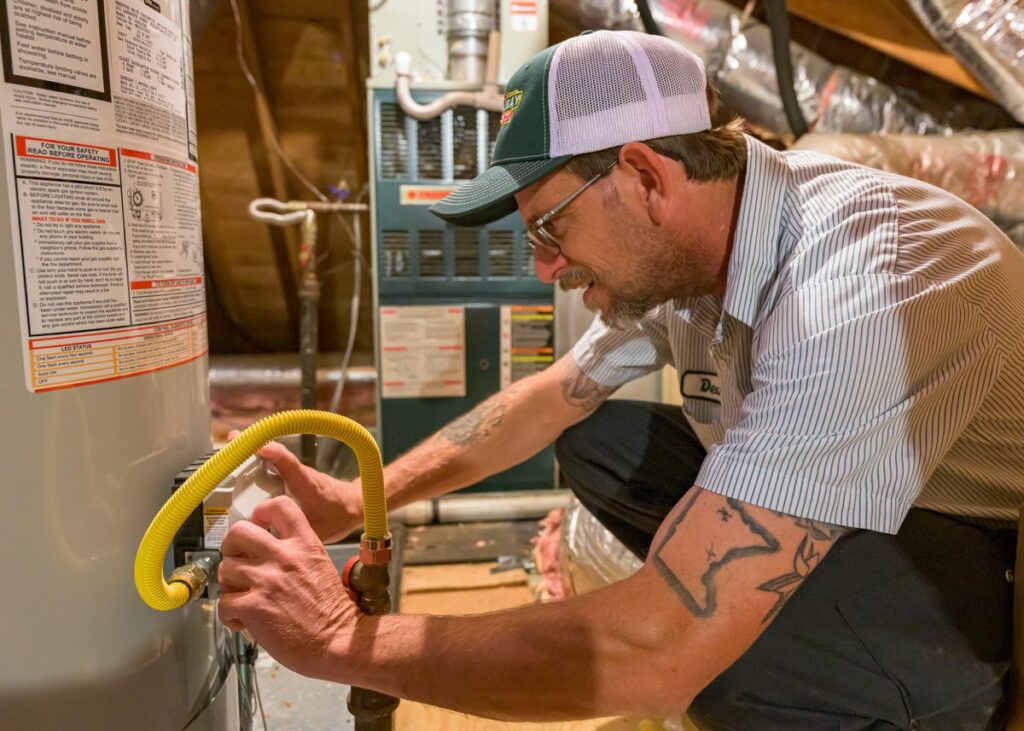 Get Fast Water Heater Repair & Replacement
When your water heater breaks, you want it fixed now, not later. Laundry waits for no man, least of all the plumber. So call Mister Greenway, and we'll get your plumber on their way in under 30 minutes and your hot water back online pronto.
5 Water Heater Warning Signs
Lack of Hot Water
Popping or Rumbling Noises
Cloudy Water
Leaking or Faulty Pressure Relief Valve
Leaking Tank Water
How Long Should Your Water Heater Last?
Tank water heaters have a service life expectancy of 7 – 10 years—if you take good care of them. Are you taking care of yours? Better start saving for a new one. So you'll be prepared to replace your water heater after only five years of service.
Keep Yourself In Hot Water By Calling Mister Greenway!